Cazenove Capital continues regional growth with three senior hires in the Midlands and South West
Cazenove Capital announces three strategic hires in Birmingham and Bristol, including Craig Jones and Rhys Twomey, to bolster its growing regional expertise.
31/08/2021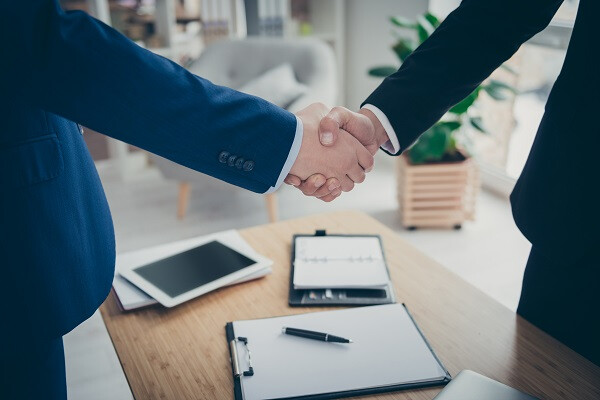 London, 31 August 2021
Cazenove Capital, one of the UK's leading wealth management businesses and part of the Schroders Group, today announces three strategic hires in Birmingham and Bristol, to bolster its growing regional expertise. This includes the appointments of Craig Jones and Omar Iqbal in Birmingham, and Rhys Twomey in Bristol.
Birmingham office
Craig Jones brings more than 30 years of experience in advising high-net-worth clients to his new role as Portfolio Director in the Birmingham team. He joined in August from his previous role as Senior Relationship Manager at HSBC Private Bank, where he advised entrepreneurs, business owners and their families on strategic planning and investment management. He is a Fellow of the CISI.
Omar Iqbal joins the Birmingham team as a Wealth Planning Director. He has spent over a decade advising high-net-worth clients and their families on various areas of their finances, including retirement planning, estate planning and tax restructuring. Omar joins from Barclays Wealth, having previously held roles at Duncan Lawrie Private Banking and BDO. He is a Fellow of the Personal Finance Society and a Chartered Financial Planner.
Both Craig and Omar will report to David Price, Head of the Birmingham office, servicing clients in The Midlands.
Bristol office
Rhys Twomey joined the Bristol team in July as a Portfolio Director. He brings over 15 years' experience to the role, having most recently worked at Coutts, where he specialised in the provision of advisory services to entrepreneurs and business owners, with a particular focus on succession planning.
The three appointments underpin Cazenove Capital's ongoing commitment to grow its offer for high-net-worth business owners and entrepreneurs across the UK's regional business hubs. They follow the recent appointment of James Burley as Portfolio Director in Cazenove Capital's Edinburgh office.
Karan Sejpal, Team Head responsible for Business' Owners and Entrepreneurs, and the UK Regions said: "I am delighted to welcome Craig, Omar and Rhys to our Birmingham and Bristol offices. Their collective experience and knowledge support our strides towards achieving our regional growth ambitions. The growth opportunities we see in both Birmingham and Bristol are significant as their respective business owner communities continue to develop.  I look forward to working closely with each in the coming months."
Mary-Anne Daly, Chief Executive at Cazenove Capital, said: "Our commitment to expanding Cazenove Capital's regional presence will ensure that more business owners, entrepreneurs and other wealthy families can benefit from the personalised service that has come to define us. These appointments in Birmingham and Bristol are an important step towards achieving this objective and bringing a service of expert investment and wealth planning advice to more clients in two key locations, and across the UK."