Marina Abramović: a journey of personal boundaries
18 October 2023
We are proud to sponsor a private viewing of Marina's works at the Royal Academy of Arts (RA) on 11 October, hosted by The Cultivist, a global arts club.
Cazenove Capital continues to support Kew Gardens' iconic Orchid festival 2024
27 November 2023
Despite the growing recognition of nature's importance, the unsustainable depletion of our natural resources persists. We recognise that we must, not only preserve our natural capital, but restore and enhance it. Our global economy must become not just net zero – but nature positive.
We are delighted to continue our partnership with Kew Gardens' much-loved annual Orchid festival, returning to the Princess of Wales Conservatory on 3 February 2024.  Our continued partnership with Kew Gardens, aligns with our sustainable flagship funds and more widely, Schroders' Plan for Nature.
21 September 2023
We are committed supports of the BBC charity dinner and have supported this charity for several years.
25 August 2023
We are proud to support the 2023 Blue Earth Summit in Bristol on 11 – 13 October. Blue Earth Summit's mission is to back businesses that deliver positive change for people and the planet.
Channel Islands: The Tortoise Takeover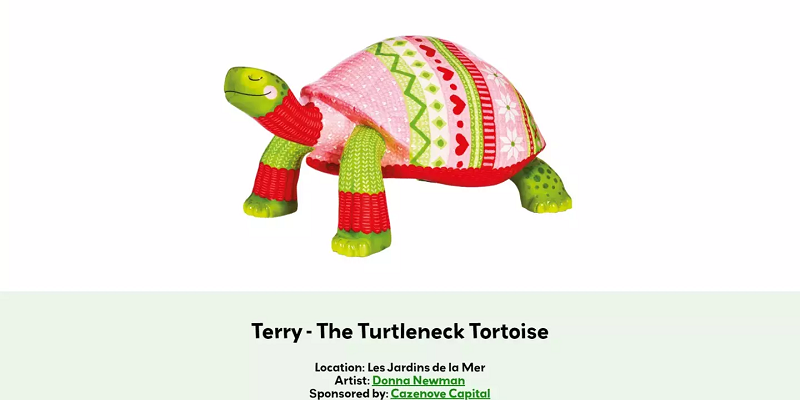 18 August 2023
Our team in Jersey have sponsored the giant tortoise trail at Jersey Zoo to help support the fund raising efforts for the new amphibian and reptile house. Durrell Wildlife Conservation Trust is an international charity, headquartered at Jersey Zoo in the Channel Islands, working to save species from extinction.
Channel Islands: The Art Workshop 2023
18 August 2023
Our team in Guernsey has sponsored Art for Guernsey, a local Guernsey charitable initiative managed by a team of passionate professionals who share a belief in the transformative power of art to bring communities together, provide educational opportunities and promote cultural diplomacy. The gallery aims to engage the community through schools, community-driven art projects, young artists, support local tourism whist promoting Guernsey's brand, through the delivery of local and international art events and exhibitions. We sponsored the Art Workshop (The Cazenove Capital Workshop).
Cazenove Capital marks its 200-year history with a celebration of emerging talent and creativity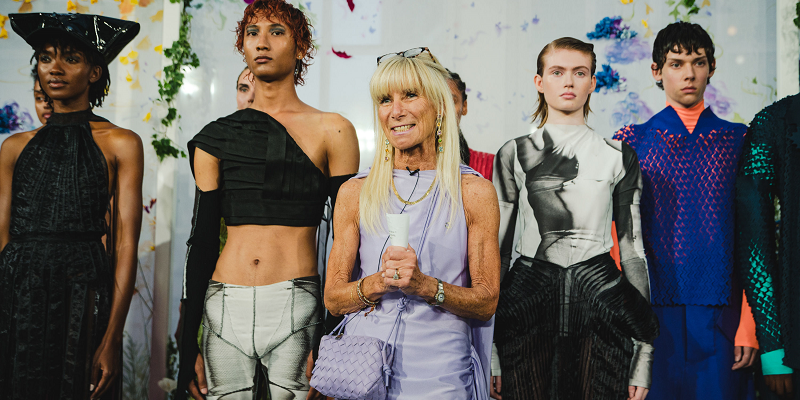 24 July 2023
In celebration of its 200 year anniversary, Cazenove Capital sponsors leading non-profit Fashion incubator, Fashion East in showcasing the works of five of London's most exciting emerging designers at the Royal Opera House.
Cazenove Capital 2nd Office Chair Grand Prix 2023 raises £100k for the NSPCC
14 June 2023
City firms joined in the fun, some in fancy dress such as jockeys, Top Gun characters, the cast of Scooby Doo, Where's Wally, and bee keepers.
30 March 2023
Cazenove Capital is proud to sponsor Art Below - Pimlico 2023, a showcase of work from emerging artists, in partnership with adlib gallery.
Family Office Conference at LBS
30 January 2023
Schroders Family Office and Schroders Capital sponsor inaugural London Business School family office conference.
Cazenove Capital X Kew Gardens' Orchid Festival
25 January 2023
We are delighted to announce our partnership with Kew Gardens' much-loved annual Orchid festival, returning to the Princess of Wales Conservatory from 4 February 2023.